It was back in 1927 when Manuel López and María Rojas opened a small confectionary store in the province of Toledo. Don Manuel, who had learnt the trade at a very young age, was thus perpetuating a family tradition.
The confectionary store gradually won itself a loyal clientele. But, just like life itself, difficulties appear when you least expect them and Don Manuel died in 1939.
His widow, María, and their two children continued running the family business. Through their hard work and determination, not only did they manage to keep the confectionary store running, but it became more and more popular.
The products they made in their little workshop gradually evolved, yet without ever losing sight of their secret: the tradition and quality of their recipes.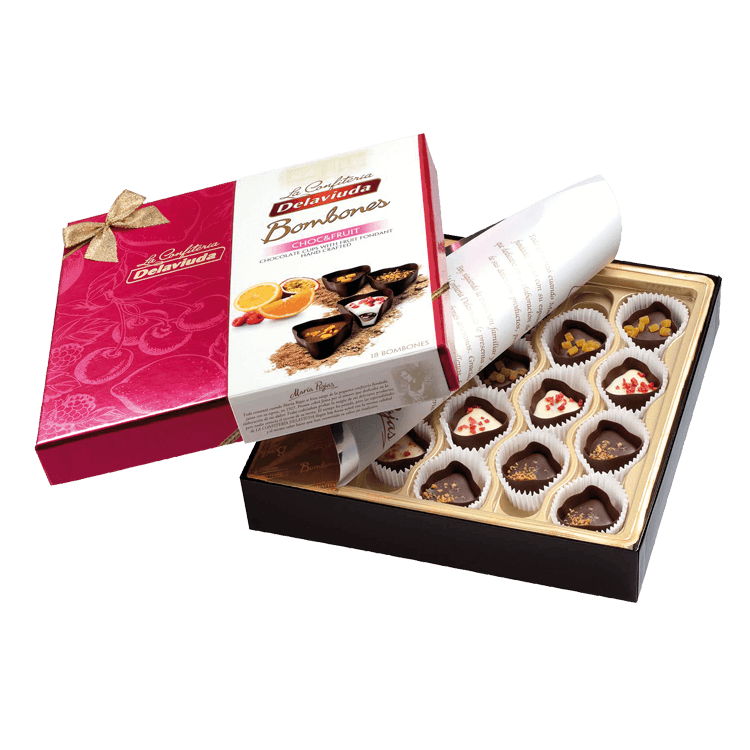 More and more customers got to know and appreciate their expertise. And it was these same customers who gradually created the brand name every time they went to buy their confectionary "from the Widow" (de la Viuda).
Today, continuing that same family tradition and respect for artisan craftsmanship, La Confitería Delaviuda offers the most comprehensive range of confectionary; products that will transport you back in time to savour all the magic of the recipes from La Confitería.