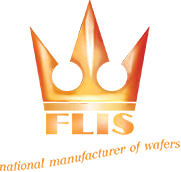 ZPC Flis company has grown from a long-standing family tradition. The business started in 1992, but rich experience was gained in much earlier years.

It offers a wide range of vafel products.

Due to the highest quality and safety of products, ZPC Flis has implemented and maintained the IFS (International Food Standard) standard. The requirements of this international food standard are very detailed and, apart from the criteria relating to the quality and safety of the product, include legal provisions relating to allergens, GMOs and metal detectors.

It is one of the first producers on the Polish market that has in 2005 introduced trans-fat production and uses only healthy fat in the production of its products.