McVitie's is a British biscuit manufacturer with 200 years long tradition. Their most famous product is the cult Digestive Biscuit, which was first created by Alexander Grant in 1892. The idea was to make a tasty biscuit that would also aid digestion (hence the name "Digestive").
His recipe has not changed much till this day, and its popularity has only grown.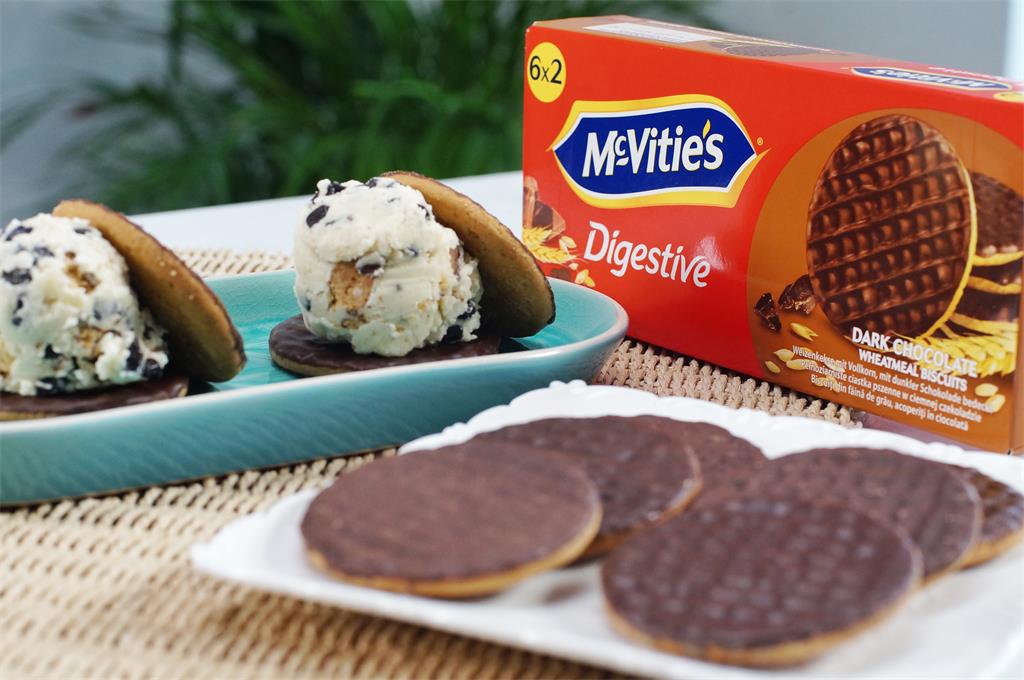 In order to meet the demand, McVitie's opened the first fully automated biscuit factory in 1948.
Today, McVitie's Original Digestive is the UK's best-selling biscuit, and Chocolate Digestive has been declared the best dunking biscuit. 52 McVitie's biscuits are eaten every second.